K-O/Appearance Request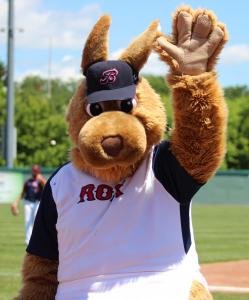 Name: K-O
Height: 7 Boomerangs
Weight: 2,416 Baseballs
Born: Kangaroo Island, Australia
Resides: Campanelli Stadium
K-O is available to entertain fans outside of
Campanelli Stadium and Rox games!

Some Events K-O likes to attend:
School Fundraisers
Community Events
Birthday Parties
Company Picnics

K-O is available to make appearances year-round
and will work to fulfill as many requests as possible!
Based on the nature of the event, K-O is
usually available at a small cost.
Preference will be given to community affiliates and organizations
who partner with the Brockton Rox.
Filling out the form below DOES NOT GUARANTEE an appearance.
You will be contacted by someone within the organization to confirm
that your reqest is able to be fulfilled.
Form here