History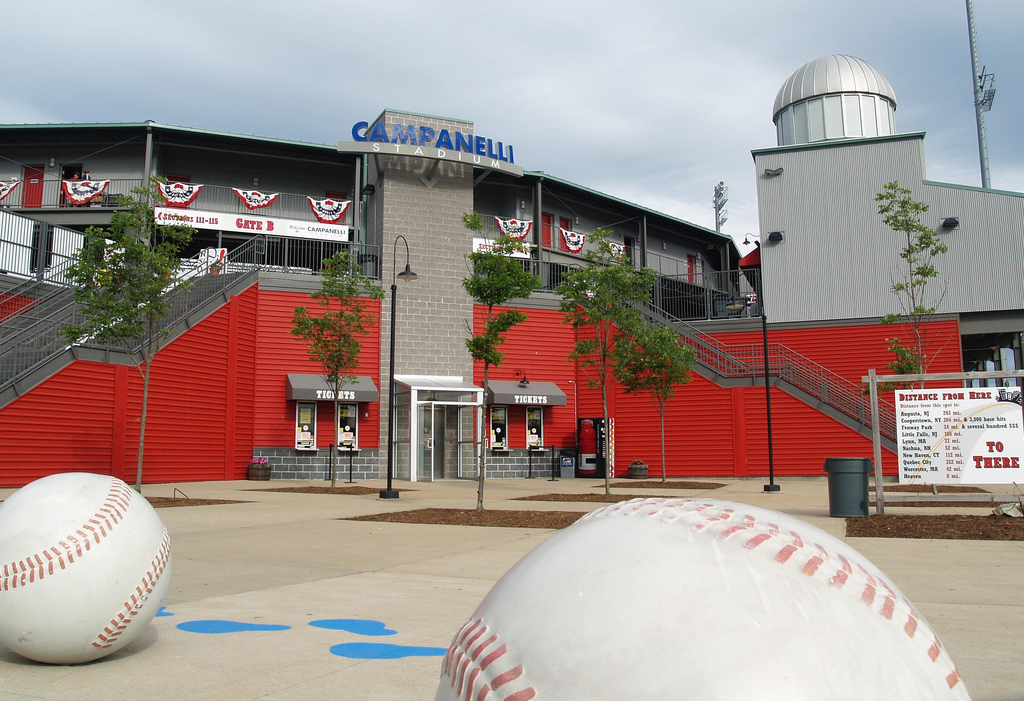 The history of Campanelli Stadium is a testament to the American Dream and the spirit of generosity. Named after the native of Brockton, Alfred Campanelli, this stadium is not just a place to watch a game, but a symbol of community and giving back.
Growing up in a four-story tenement on Summer Street in Brockton, Alfred Campanelli understood the value of hard work and dedication. In 1947, he founded the Campanelli Companies with his brothers and brother-in-law Salvatore DeMarco. Their early efforts focused on building single-family homes for veterans, allowing them to achieve the American Dream of home-ownership. Today, the Campanelli Companies are nationally known commercial real estate developers.
Although Mr. Campanelli moved to Schaumburg, Illinois in 1958, his heart never left Brockton. He donated millions of dollars to pay off the mortgage and finance the building of an addition to the local YMCA, as well as $2 million to the City of Brockton to benefit the people. This money was used to help finance the building of Campanelli Stadium, a baseball stadium for the Brockton Rox.
Alfred Campanelli's legacy is immeasurable. His generosity and commitment to the community continue to inspire people today. Campanelli Stadium stands as a tribute to his memory and his vision of achieving the American Dream through hard work and community support.